Home
Welcome !
Hudso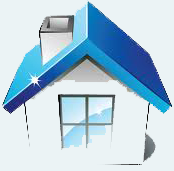 n Valley Property Inspections is a Certified, fully insured, Licensed NY State Home Inspection company based in the Ulster County town of Saugerties, NY. I provide commercial property and home inspections in the Hudson Valley and surrounding areas. From inspecting log homes in Windham and Jewett in Greene County to commercial properties in the city of Poughkeepsie in Dutchess County, rest assured that Hudson Valley Property Inspections will be well prepared and looking out for you. My years of experience working on homes in the area gives us an extra insight when inspecting the unique homes in Woodstock as well as historical colonial mansions in New York's first capital of Kingston.
Some of my ancillary services include Mold Testing, indoor air quality testing, Radon Testing ,  pest inspections and Water Quality Sampling.
Hudson Valley Property Inspections is a qualified and reliable inspection agency with one simple goal in mind: protecting you during your real estate transaction by reporting the true condition of the home and ensuring that in the end, you have a healthy and safe home with no costly surprises. I give a $25 discount to our Vets…..Always.
How I Can Help You?
My inspections enable you to take control of your real estate transaction by: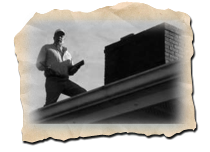 • Identifying potential problems
• Surveying the home's condition
• Noting areas needing repairs and upgrades
Get Your Report
"Hi Kevin - How have you been? I hope you have been keeping warm these last few days. We are all moved in the house on county route 19 in Columbia County. You may get future calls from my attorney, as he was very impressed with the detail of the home inspection. "- James McCormick
"Kevin had done two reports for me on two properties that I had planned on buying in Rhinebeck, NY. Both reports were professional and loaded with information which also helped me negotiate the final sale price. In Kevin's report there were plenty of photos and had pointed out potential problems. I highly recommend using Kevin as I did on two separate occasions. Kevin is a professional and thorough investigator and had also impressed my real-estate broker on his knowledge of log homes."- James McNamara
"Great WebSite, nice details, very thorough inspection Very friendly and helpful. Also... No need for hard copy if you haven't mailed yet, I would be happy to pay print cost if you have."- Scott Goetsechius